Inspire People
In Thoughtful Spaces
---

---
FMG was created to provide best-in-class service to our customers from coast to coast. We are so much more than just a contract furniture dealer.
---
---
---
---
A successful office design starts by identifying your perceived needs, priorities and work flows.
---
---
---
Our goal is to listen in detail to your objectives and develop creative product solutions that take your vision from concept to completion.
---
---
---
FMG handles all the details and simplifies the entire process for you.
---
---
---
FMG has a proven track record for executing major, complex installations regardless of the location.
---
---
---
FMG's philosophy is to develop long-term relationships with our clients long after the initial project is complete.
---
A Beautiful Partnership
---
As a best in class dealer for Haworth, Inc., FMG partners with the global leader in design and manufacturing of office furniture and integrated palette of products, including raised access floors, moveable walls, systems furniture, seating, storage and wood case goods. Furniture Marketing Group is excited to have Haworth as one of our key manufacturing relationships. As a result, our clients have access to world class furniture, lighting and architectural products.
Top: Cleon Almond and Dick Haworth,
Front: Greg Almond and Matthew Haworth
---
Our Culture
---
---
Our values are more than a mission, they are the life blood of our company. We believe in taking care of our customers like our family. We empower our employees to deliver exceptional service and, above all, we are building your trust to provide your workspace.
---
Build Loyal Relationships
---
Our largest client for over six years was asked to describe our relationship: "FMG has never sold us anything, but they do help us buy $20 million annually."  We listen and build relationships with our clients. They know us, like us, and trust us with their repeat business.
Build Loyal Relationships
Deliver the "It" Factor
---
"It" is such a short, simple word, but it encompasses many things. A person that gets "It" inherently does something that's above and beyond what's expected. We encourage employees to deliver that "It Factor" and understand that small individual actions can create a tremendous difference. The "It Factor" is the value we constantly provide by treating clients how we would want to be treated.
Deliver the "It" Factor
Build Family Spirit
---
At FMG, our team is our family. That sense of family is why we care for others and are cared for in return. Team members always have a direct influence on one another; it's why we aim to foster a positive environment. Talented people migrate to a place that values the family spirit. We consider our clients part of our family.
Build Family Spirit
Be Empowered
---
What is great service? Why do Design Firms, Real Estate Firms, or Corporate America hire us? Our 38 year history is deeply rooted in great client experiences. Empowering our people enables us to take ordinary products, services, or job responsibilities and make them extraordinary. We create value by doing more than is necessary and exceeding expectations. This defines our culture!
Be Empowered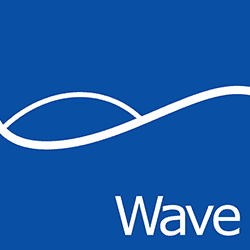 About WAVE
---
WAVE delivers both intellectual and physical workplace strategies on a global scale. With unparalleled client service, WAVE designers consider your processes and objectives and create an environment that guarantees success. No matter the size or complexity of your needs, WAVE has innovative solutions to save you time, resources and money.